Meshery Adapter for Kuma
| | | | |
| --- | --- | --- | --- |
| Kuma | stable | | v1.2.2 |
Interactive Lab for Meshery Adapter for Kuma
Try Meshery using a real environment right in your browser with an interactive lab. The interactive labs help you get started and learn how to run Meshery and Kuma in production.
Lifecycle management
The Meshery Adapter for Kuma can install v1.2.2 of Kuma service mesh. A number of sample applications can be installed using the Meshery Adapter for Kuma.
Install Kuma
Choose the Meshery Adapter for Kuma.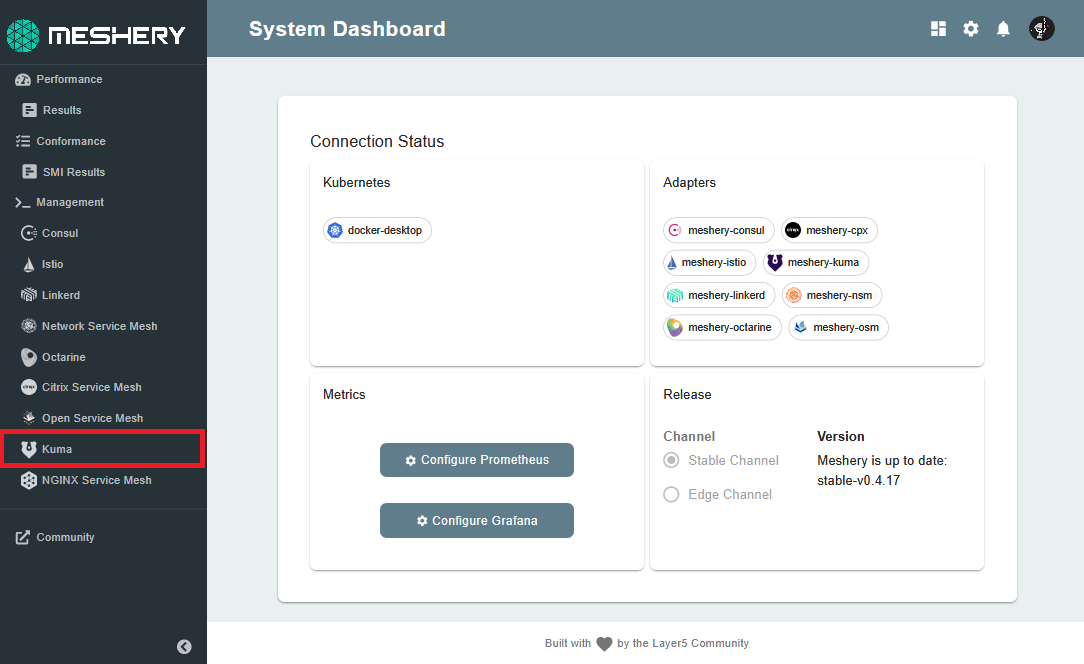 Click on (+) and choose the v1.2.2 of the Kuma service mesh.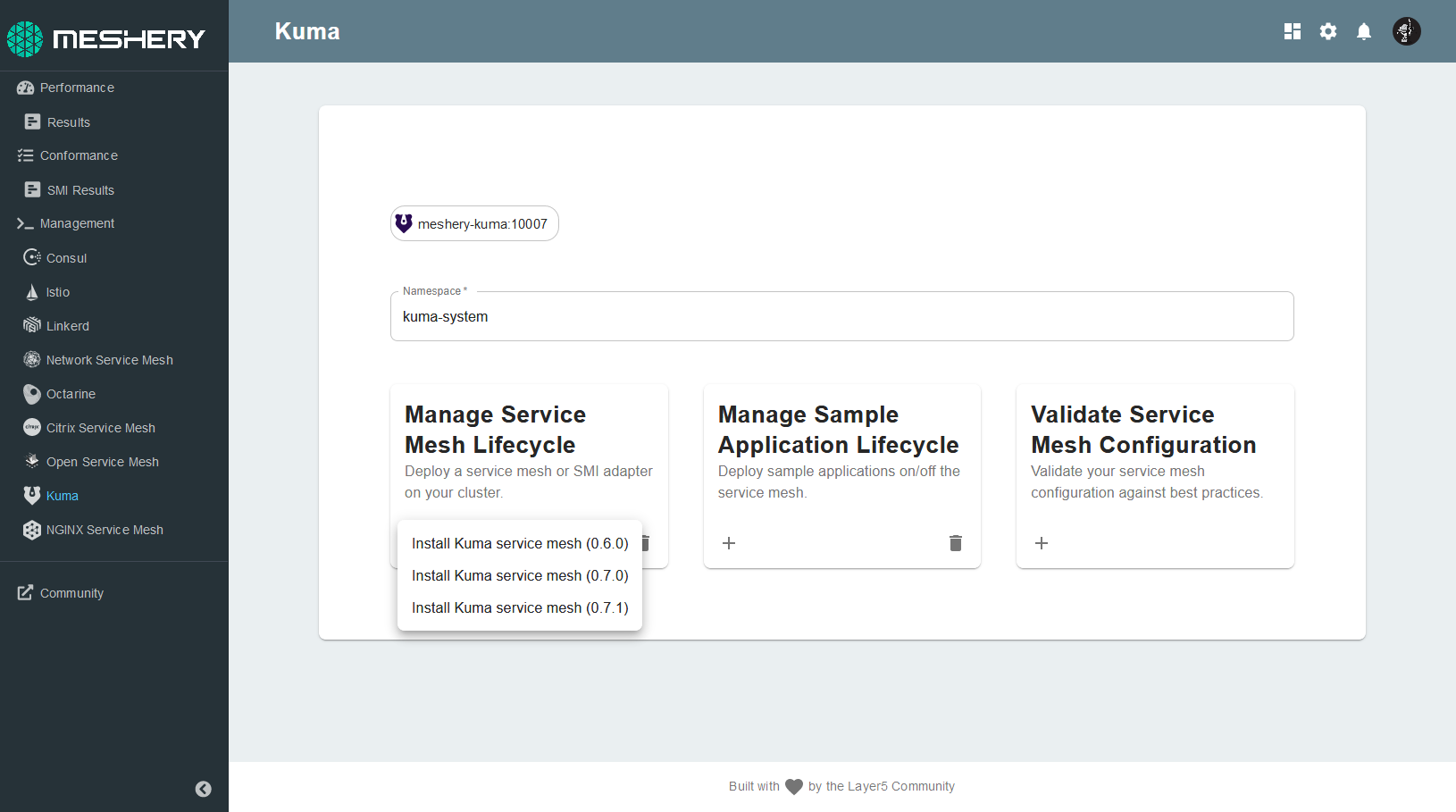 Workload Management
The following sample applications are available in this adapter.
Bookinfo

The sample BookInfo application displays information about a book, similar to a single catalog entry of an online book store.
SMI Conformance Capability
Meshery allows you to analyze the compliance status and functional capabilities of your service mesh. This allows you to compare high-level functional differences between service meshes and verify whether your service mesh is conformant with the SMI specification.
Learn more about the SMI specification and Meshery's conformance test suite.